Skip to Content
Values, Vision, and History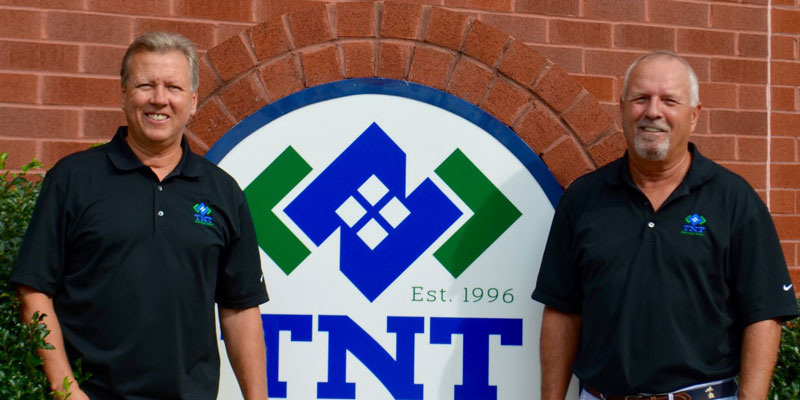 Our Beginning
TNT Services Group, Inc. was founded in March of 1996 by Don and James Tarleton. Prior to starting TNT, Don sold windows and doors for 20 years and James traveled as a manager in the trade show industry. Initially, TNT operated from James' garage as a service company repairing doors and windows.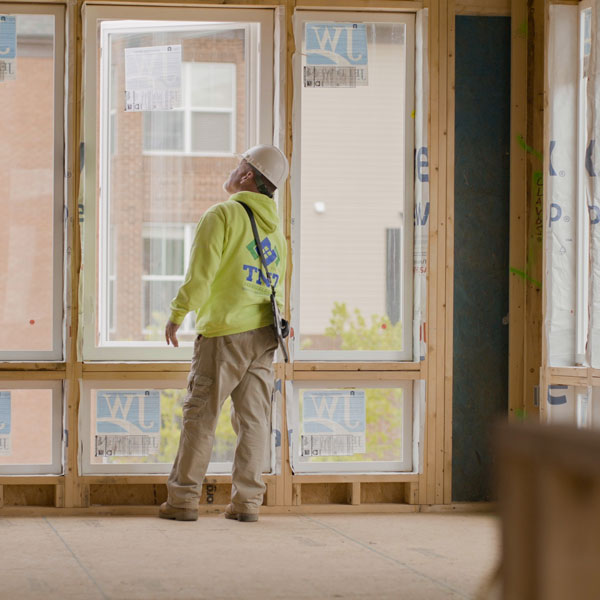 MISSION STATEMENT
OUR MISSION
To be our builders most valued and trusted trade partner while serving our
employees and community with a purpose.
OUR VISION
To serve multiple markets as builders' recognized choice for turnkey window and
door packages while developing growth opportunities within a flourishing culture.
OUR CORE VALUES
OWN (Y)OUR ROLE
Our employees own their role in TNT's proven process. TNT owns its role as a window and door supplier.
ADVANCE THE BALL
Promote organizational change and embrace new trends in the building industry.
HONOR LOYALTY
Remain committed to our devoted employees, customers, and suppliers.
HELP WITHOUT HESITATION
We take initiative to support one another and our community.
Company History & Background
By the end of 1996, TNT began selling and installing windows and exterior doors to residential builders. In September 1996, TNT relocated to a 1600 square foot office/warehouse in Monrovia, MD. After substantial growth in a short period of time, TNT moved to a 3600 square foot office/warehouse in Frederick, MD in June 1997. TNT began selling features, interior doors, columns, interior trim, and hardware in 1997 which led to the leasing of another 3600 square foot warehouse in Frederick in March 1998. In April 2000, TNT's continued growth initiated the leasing of an additional 4000 square foot warehouse in Frederick. TNT purchased seven acres of land at Stanford Business Park in early 2000. A new building was designed and a general contractor was selected to construct the facility. The new building was completed in late June 2001 and TNT officially moved into it on July 9, 2001. This is the current headquarters for the company. In 2003 TNT became a member of the NAHB Quality Assurance Program which has been successfully renewed each subsequent year.
In December of 2004, TNT decided to move away from interior products to fully concentrate on its core business of exterior doors and windows. In April of 2006, TNT became AAMA Certified to further show their strive toward perfection by using the best methods in the industry. Sales volume dropped over 50% from 2007 to 2008. The downturn in the economy forced the company to make a significant reduction in its workforce. It was a very tough time, but the company survived and became a stronger organization. In 2012, TNT began offering the installation of house wrap and several customers are utilizing this service today. Over the past few years, TNT has invested in their future, with upgrades to our software systems, shipping fleet, and a number of other improvements. This will provide for a more efficient workplace and allows TNT to continue to provide the very best service to our customers and vendors.
Contact Us for An Estimate Today