Skip to Content

Turnkey Window and Door Solutions for the DMV
Production & Custom Home Builders' Choice for Windows & Doors
TNT Services Group offers professional sales and installation of high-quality windows and doors throughout Maryland, Washington D.C., and parts of Pennsylvania, Delaware, Northern Virginia, and West Virginia. Our customers include production home builders, custom home builders, and general contractors looking for professional window and door installation in new construction builds or renovations. Contact us for a turnkey solution for doors and windows today!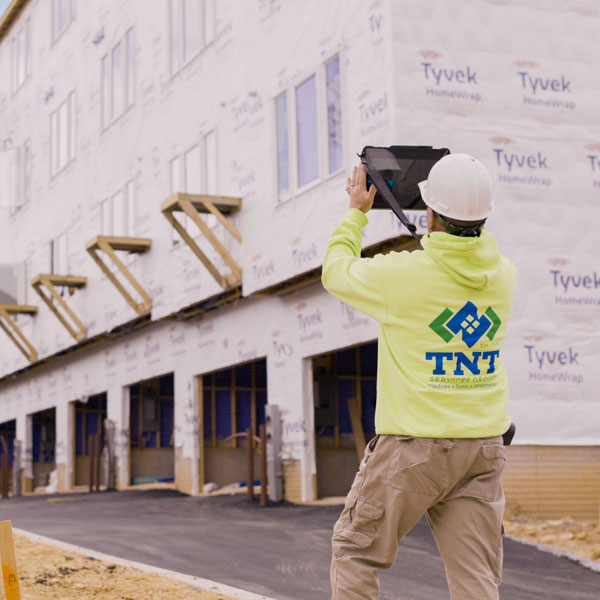 Reliability, Honesty, and Speed
Established in 1996, our company has built a reputation as a reliable and qualified partner providing superior window, door, and homewrap installation services in high volume and complex projects in the production and custom home build industries. Our accuracy and swiftness helps jobs stay on schedule so contractors can proceed with rough trades and inspections worry free. We strive to complete 100% of our installations in one trip.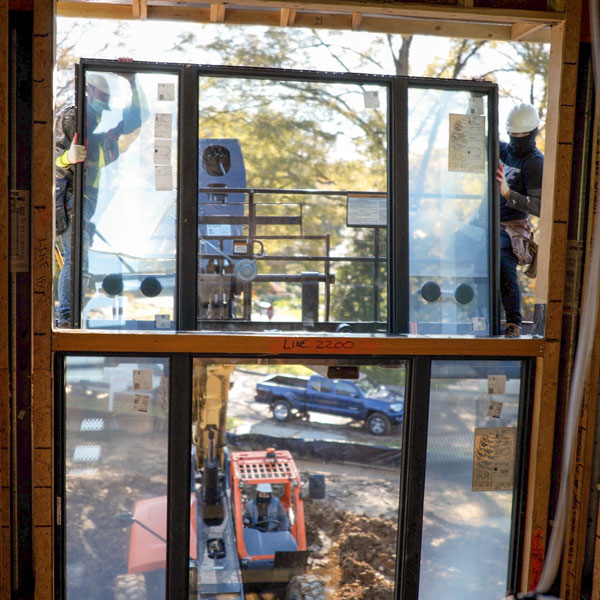 The Best Products From the Top Manufacturers
Our longtime partnerships assure preferred lead times on products and orders. We offer various lines including aluminum-clad wood, vinyl, fiberglass, and more, to go along with our industry-leading 10-year installation warranty. Our suppliers include the most well-respected names in doors and windows, such as:
Andersen
Jeld-Wen
Marvin
PlyGem
Sierra Pacific
MI
Therma-Tru
Simpson
Western Window Systems
Custom Mahogany Doors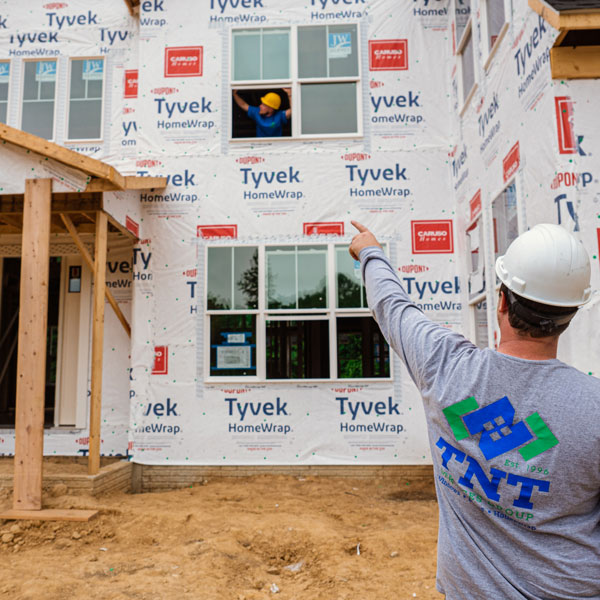 A Dedicated Team Ready to Serve You
TNT Services Group offers dedicated regional teams to serve at your side throughout the completion of your project. No matter where you're located in our service area, you will have an assigned area manager, inside sales coordinator, and a dedicated service technician overseeing the job. Our team will work productively with all contractors at every phase and provide you with a quality assurance inspection immediately following installation.
Client Testimonials
TNT Services Group has been awesome to do business with. From the sales team, to the installers, to the service techs, they are a knowledgeable, professional group with integrity. TNT is an integral part of the quality of our homes. They do what they say they are going to do and if an issue arises, they take care of it … you can't ask for more. That is why we highly recommend TNT Services Group.
At Sandy Spring, we have switched a good bit of our window and door business to TNT Services Group. They have only one business and that is windows and doors. Their product knowledge helps us turn around a correct window and door package in quick time and keeps us from making design mistakes. Their install department is excellent and reasonable. It makes our lives easier with superb service and an extended warranty.
TNT is one of my most valued trade partners. From their expertise in installation, to their organization and dedication to customer service, it is clear that they are a well run company. I would strongly reccomend them to anyone.