Skip to Content
Window & Door Installation for Production Home Builders
Production home builders in the Baltimore, MD and Washington D.C. areas know they can count on TNT Services Group for competitive prices and prompt installation for all of their fenestration and weatherization service needs. We provide full window, door, and resistive barrier sales and installation services throughout Maryland as well as Northern Virginia, and portions of Delaware, Pennsylvania, and West Virginia. Contact our sales team for a material take-off consultation today!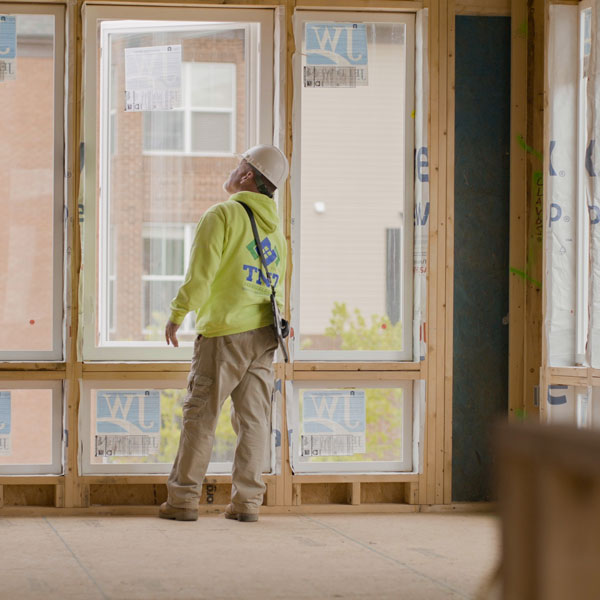 Benefit From a Specialized Team to Oversee Your Project
The TNT Services Group advantage comes from the dedicated support we provide our customers that produce a high-volume number of homes. We have multiple teams set up throughout the Mid-Atlantic assigned to various projects. This allows us to offer specialized services with a personal touch for each one of our clients. A TNT Services Group team assigned to your project includes:
Area Manager
Inside Sales Coordinator
Dedicated Service Technician
No-Hassle Estimates by Qualified Professionals
Our estimating process is headed up by knowledgeable evaluators proficient in providing accurate material take-offs (MTOs). When you request a quote from our team, you'll receive a comprehensive list of the essential materials and an accurate price that includes installation. Our team will complete a pre-walk-through procedure to measure all openings and make any necessary notes to our installers. We can provide detailed bids for the most complex builds, including:
Single-family homes
Townhomes
Multi-family projects
Why Choose TNT Services Group?
When you work with TNT Services Group for production home projects in the Baltimore, MD and D.C. areas, you can have confidence that your window, door, or homewrap installations will be completed with precision. We promise to:
Perform multiple checks prior to releasing our order to ensure accurate MTOs.
Forge productive relationships with your carpenter and panel companies to ensure a quick and complete installation.
Provide a quality assurance inspection immediately following installation.
Safely store all screens and hardware until needed and provide a punch-out trip to make any adjustments or repairs as necessary.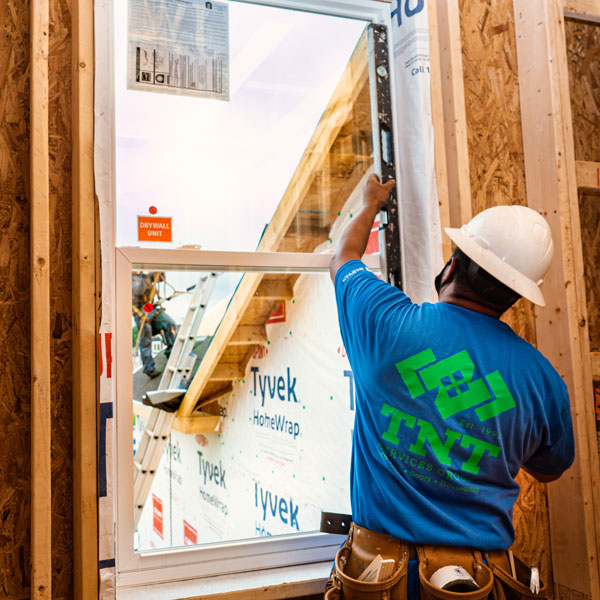 Pick Products That Meet the Demands of Your Project
We offer products at competitive prices from the top brands in the window and door manufacturing industry. Our partnerships give us the luxury of preferred lead times that pay off in completing our client's projects. Choose from:
Multiple product lines
Vinyl, fiberglass, and clad wood windows
Fiberglass, steel, and wood doors
Multi-slide and bi-fold doors
Weather-resistant barriers – We are a certified installer of Tyvek® extending a 10-year weatherization warranty with each job
Schedule an Estimate for Your Production Home Project Today
TNT Services Group looks forward to supplying production home projects with the highest quality doors and windows, complete with professional installation, for even the most complex projects. Contact our team today to schedule an estimate for your multi-home development project.
Contact Us for An Estimate Today